Arkham Horror: The Card Game - Shattered Aeons
Szósty Mythos Pack w cyklu The Forgotten Age
Cena: 64.95 zł
Dostępność:
w magazynie
( wysyłka w PIĄTEK
- sprawdź w punktach sprzedaży
)
Primal myth and modern delusion joined in their assumption that mankind is only one - perhaps the least - of the highly evolved and dominant races of this planet's long and largely unknown career.
H. P. Lovecraft, "The Shadow Out of Time"
In The Forgotten Age, you journeyed to the darkest corners of Central America in search of a lost Aztec city-state. What you found during your expedition may be the greatest scientific discover of the age, but it could also be the Earth's undoing.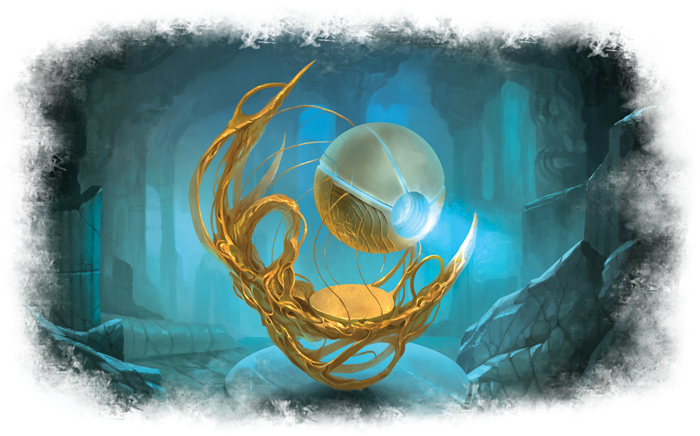 Throughout The Forgotten Age cycle, you have tried to set your mistakes to right, chasing answers about the mysterious artifact your uncovered and those who pursue it. Retracing your path south, you have uncovered secrets that threaten your entire understanding of the world, of time, and of humanity's place in the universe.
Now, the last and greatest of your questions will be answered in Shattered Aeons. But be wary - mere mortals may not be meant to gain such knowledge and the truths you seek may destroy what little remains of your sanity.
Arkham Horror: The Card Game - Shattered Aeons is the sixth and final Mythos Pack in The Forgotten Age cycle for Arkham Horror: The Card Game.

Uwaga! To nie jest samodzielna gra! Do rozgrywki wymagana jest podstawowa wersja gry: Arkham Horror: The Card Game.
Podstawowe informacje
Zawartość pudełka:
Zobacz koniecznie:
dodaj recenzję / link
Inne produkty w tej kategorii:
---
Trzecie duże rozszerzenie rozpoczynające kolejną...,
cena: 119.95 zł



Piąty Mythos Pack w cyklu...,
cena: 59.95 zł



Drugi Mythos Pack w cyklu...,
cena: 59.95 zł



Trzeci Mythos Pack w cyklu...,
cena: 59.95 zł



Czwarty Mythos Pack w cyklu...,
cena: 59.95 zł



Pierwszy Mythos Pack w cyklu...,
cena: 59.95 zł


Klienci, którzy kupili Arkham Horror: The Card Game - Shattered Aeons, kupili również...:
---
Drugi Mythos Pack w cyklu...,
cena: 59.95 zł



Pierwsza na świecie unikalna gra...,
cena: 34.95 zł



Piąty Mythos Pack w cyklu...,
cena: 59.95 zł



Drugie duże rozszerzenie rozpoczynające kolejną...,
cena: 139.95 zł



Piąty Mythos Pack w cyklu...,
cena: 64.95 zł



Piąty Mythos Pack w cyklu,...,
cena: 64.95 zł